As printed directly in Exclusively Yours Magazine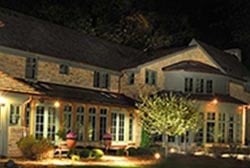 Believe it or not, it's easier – and less expensive – than you might imagine to transform your existing patio, deck, or pool area into a romantic retreat that you will love (and that will make your neighbors jealous). With a surge in extending family entertainment into outdoor living spaces, World Class Outdoor Lighting has transformed average looking backyards into gorgeous backyard retreats. The World Class difference: they take special care to make sure that your outdoor living space and entire outdoor lighting project reflects your own personal style.

"Once we complete a home's project, it's amazing how quickly word spreads in the neighborhood about the beautiful effects our outdoor lighting has created for a client's home", states Brian Webb, owner of World Class Outdoor Lighting. "It's obvious that neighbors see the increase in home value and the curb appeal outdoor lighting offers. Usually by the end of the season, we've completed four to six more projects in that same neighborhood! Everyone wants to be the envy of their neighborhood, which is our motto, and our creative design and professional installation proves it."

Brian Webb and Kevin Hunt of World Class Outdoor Lighting, professional designers and installers of residential outdoor lighting, have been making Wisconsin area homes more attractive, inviting and enjoyable for more than 10 years. This recent craze to extend family living spaces into backyard retreats isn't the only change they've seen. New product enhancements that extend the life of lighting fixtures, lamps and technology improvements to the timing aspect make outdoor lighting even more attractive than ever.


Architectural Lighting of Your Home
What a great way to add a whole new look to your home at night. World Class Outdoor Lighting has designed and installed thousands of homes. They utilize the features of your home to make it look even more appealing in the night. Not only do their designs add beauty to your home, it also acts as great security lighting as well. Everyone, your neighbors, friends, family and especially you will enjoy your home with a World Class Lighting system.
Quality Outdoor Lighting Fixtures
Another important tip from the experts at World Class Outdoor Lighting is to use the best quality fixtures you can afford. "The fixtures we use will last for years and in most cases out live your landscaping" Webb says. With easy access to DIY mega stores, homeowners make the mistake of buying the least expensive product, and installing it themselves. "A lot of business comes our way to fix what homeowners tried to do themselves or because they hired a contractor without the expertise we have. They don't end up with the effect they were looking for because either the fixture is cheap or the placement is ineffective. The lack of the designers eye can actually make your home look worse", states Webb. Simply stated "38% of our business comes from re-doing other people's work" states Webb.
The Designers Eye
Shadows, existing landscapes, tree girths, distance from the curb, window placement, roof lines and neighboring lights are all taken into consideration with the creative design eyes at World Class Outdoor Lighting.
Professional Outdoor Lighting Installation
Just as important as the creative designer's eye is the installation itself. The experts at World Class Outdoor Lighting have done thousands of installations. World Class Outdoor Lighting in most cases provides its own 20-amp dedicated circuit as to provide reliable and hassle free service to the lighting. Installation is usually completed in a day or two, depending on the size of the project. Precise care is taken to not disturb any existing landscape, ensuring that the plantings and lawn are untouched.
Maintenance of Your Outdoor Lighting
Drive-bys by Brian or Kevin themselves throughout the season are not uncommon. As shrubs grow and tree girths expand, it can change the effect of the lighting. A quick snip of a short branch, or adjustment of a fixture can make all the difference. That's the extra attention to detail and customer service Brian and Kevin want to make sure their customers understand. They don't just install and move on to the next project. They are with you throughout the life of the lighting. With easy, affordable maintenance, the beautiful lighting you've invested in will continue to bring the curb appeal and value to your home. If a fixture is disturbed,, they fix it. If a bulb burns out, they replace it. And with their convenient drive-bys to make sure everything looks great like it did the day it was installed, you often don't even realize that a bulb was out and replaced. They've already taken care of it.
"I had my outdoor lighting installed by Brian and Kevin in 2005. When someone asks how to find my house, I say "It's the one on the street with the really nice lighting, you can't miss it!...Brian and Kevin have been the most responsive contractors I've ever worked with. Their attention to detail and dedication to their clients is amazing." – Traci Catalano, Hartland, WI homeowner
The experts at World Class Outdoor Lighting take special care to meet with each customer, listen to their desires, and develop a lighting scheme to reflect the personality of the home and it's owners. A passion for hard work and an understanding of the outdoor lighting industry make working with World Class Outdoor Lighting an outstanding experience. Brian and Kevin work directly with homeowners or in conjunction with architects, builders, and landscapers to create the desired lighting effect ultimate customer satisfaction!

For homeowners looking to enhance the curb appeal of their homes, or looking to extend the family entertainment space, and possibly a little more romance after the sun has set, invest in a new World Class Outdoor lighting scheme that will enhance your existing home, patio and landscape, and bring years of enjoyment to your family and friends. As Brian and Kevin would say, "be the envy of your neighborhood!"